Dr. Scott Kahan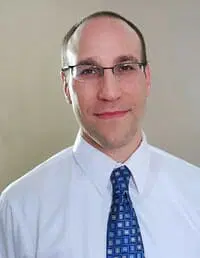 Dr. Scott Kahan
Medical Director
---
School: Milken Institute School of Public Health
Scott Kahan, M.D., M.P.H., serves as Medical Director for the STOP Obesity Alliance, providing counsel and oversight for the Alliance's ongoing research, writing and initiatives.
Dr. Kahan is a physician trained in both clinical medicine and public health. He is board-certified in Preventive Medicine, and his clinical practice specializes in weight management and obesity medicine. He serves as Director of the National Center for Weight and Wellness.
In addition to his clinical practice, Dr. Kahan works as a public health physician specializing in obesity. He has been involved in numerous national and local initiatives pertaining to obesity, nutrition, and chronic disease prevention, and he has worked with Federal, state, and local governments, the National Institutes of Health, and several health advocacy groups. He served as director of the STOP Obesity Alliance from 2012-2014.
Dr. Kahan received his undergraduate degree in bioengineering from Columbia University, his medical degree from the Medical College of Pennsylvania, and his Master's of Public Health degree from Johns Hopkins School of Public Health. He completed a residency in Preventive Medicine at Johns Hopkins University, where he served as Chief Resident.
Dr. Kahan serves on the Faculty of the George Washington University School of Medicine and School of Public Health & Health Services and the Johns Hopkins Bloomberg School of Public Health. He teaches several courses on obesity, nutrition, public health, and health behavior change to medical students, graduate students, and undergraduate students. He created and teaches the first course devoted to obesity and nutrition at the George Washington University School of Medicine, as well as the first undergraduate course devoted to obesity at Johns Hopkins University.
Dr. Kahan has served as the Co-Director of the George Washington University Weight Management Program and the Associate Director of the Johns Hopkins Weight Management Center, as well as core faculty of the Johns Hopkins Preventive Medicine Residency Program.
He has published 14 books in the fields of medicine, nutrition, and public health, and is the Editor-in-Chief of a series of medical texts that have been published internationally and translated into nine foreign languages. He co-authored a nutrition handbook for physicians, which is distributed free-of-charge to medical students in North America. His upcoming textbook, to be published by Johns Hopkins University Press in 2013, is titled Health Behavior Change in Populations: The State of the Evidence and Roles for Key Stakeholders. He serves as a scientific peer reviewer for more than 20 academic journals and research organizations.
Dr. Kahan has received numerous awards, including the Patients' Choice award, and has been rated as the #1 Preventive Medicine physician in Washington, D.C. by rateMDs.com.