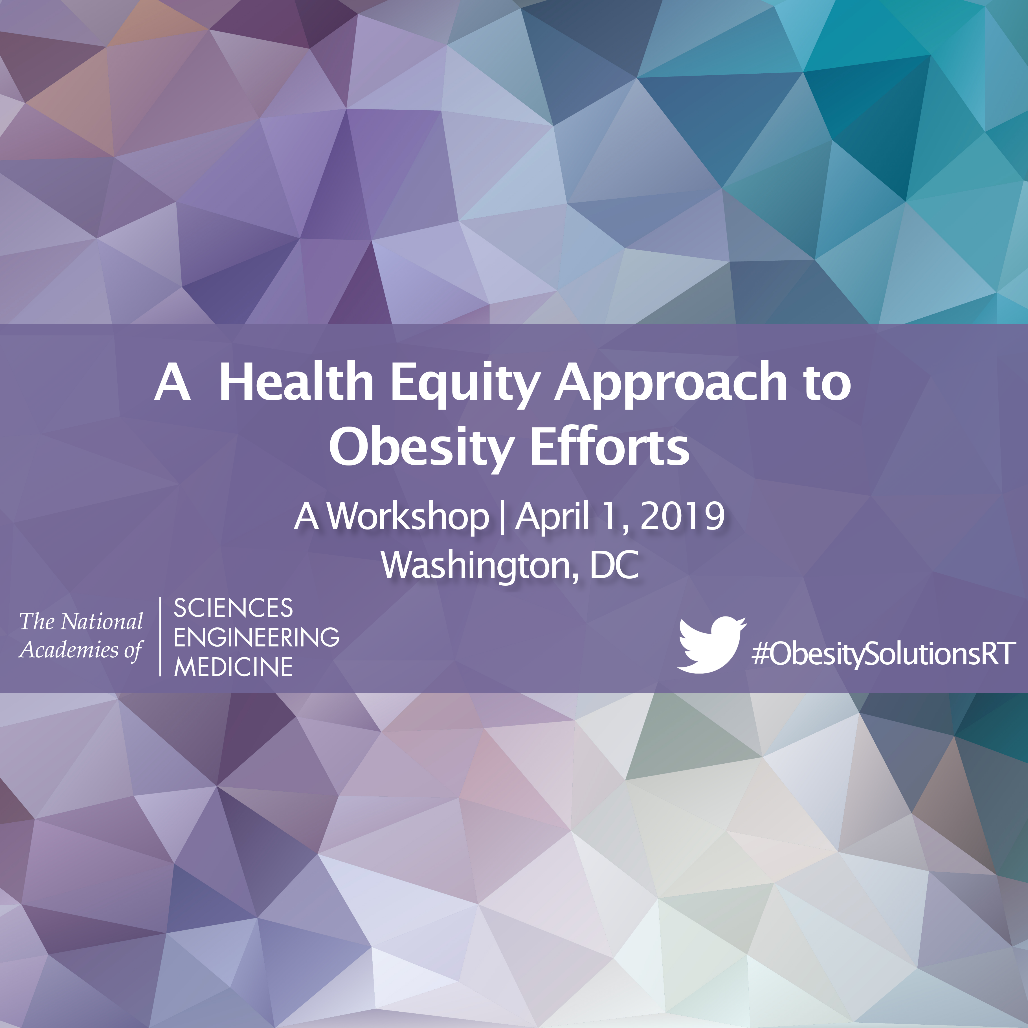 Upcoming Workshop: A Health Equity Approach to Obesity Efforts
When: 8:30 AM-4:00 PM ET | Monday, April 1, 2019
Watch: This event will be webcast live [REGISTER]

In the United States, 36.5 percent of adults and 18.5 percent of children and adolescents have obesity with certain racial/ethnic minority populations and individuals with lower socioeconomic status experiencing this burden disproportionately compared to their counterparts. Increasing evidence points to social, political, and historical contexts and conditions as contributors to the persistence of obesity-related health disparities in these populations.
 
On April 1st, the Roundtable on Obesity Solutions will host a workshop to explore the history of health equity issues in demographic groups who have above-average obesity risk and consider principles and approaches to addressing these issues as part of obesity prevention and treatment efforts. The workshop will also feature presentations that address current policies and practices that perpetuate health inequities and advance health equity. Register to attend in person or via webcast. For more information, visit the Academies' website.

NOTE: Spaces for this workshop are limited and filling quickly!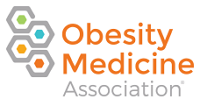 Obesity Medicine Association offers Fundamentals of Obesity Treatment Courses
The Obesity Medicine Association is offering the Fundamentals of Obesity Treatment Course – a one-day introductory course to evidence-based clinical obesity treatment – in five cities throughout the U.S. in 2019. This course is intended to help physicians and healthcare providers build their foundational knowledge of obesity treatment, including why obesity is a disease and what clinical screening tools and treatment options are available. The course is worth 6 CME credits and 6 Medical Knowledge MOC points in the ABIM MOC program. 

Click here to learn more and view upcoming dates and cities for the Fundamentals of Obesity Treatment Course.

Don't miss all-new education at the Obesity Medicine 2019 Conference
The Obesity Medicine 2019 Conference offers all-new content and more ways to engage than ever before! Come explore the complexities of obesity-related diseases, discover new technologies to improve your practice, learn how to incorporate anti-obesity medications, and gain practical skills to set up an obesity medicine practice and treat patients. This year there are new interactive sessions, workshops, case studies, and live debates. The conference offers up to 30 CME/CE credits and unique education tracks for primary care providers and obesity medicine specialists.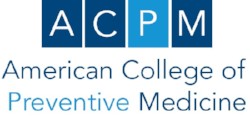 ACPM Grant Opportunities
The American College of Preventive Medicine (ACPM) is partnering with the American Medical Association (AMA) and Black Women's Health Imperative (BWHI) to support the development of new approaches addressing prediabetes in populations at high risk for developing diabetes, including African American and Hispanic women. ACPM will award multi-year grants to three health care organizations to test and evaluate innovative approaches to screen, test, and refer patients to CDC-recognized lifestyle change programs supported by the National Diabetes Prevention Program.
ACPM is accepting proposal submissions for this funding opportunity through March 19, 2019 at 5:00 p.m. EDT.
Visit the website for more information about this opportunity and to review the request for proposal, application, and supporting documents.
.
---
ACPM also recently released a new RFP to increase physician awareness and practices to prevent, detect, and control hypertension among priority populations, and refer patients with hypertension or at high-risk for hypertension to community evidence-based self-measured blood pressure (SMBP) programs with clinical support and other related evidence-based lifestyle change programs.
ACPM will fund up to six health care organizations/practices to develop and implement protocols to prevent, detect, and control hypertension among African-American men ages 35-64 using data Awards will begin in the spring of 2019 and have the opportunity to last for up to 3 years dependent on federal funding and successful completion of initial work. These demonstrations projects are funded by a grant from the Division of Heart Disease and Stroke Prevention at the Centers for Disease Control and Prevention.
The deadline for proposal submission is March 30th, 2019.
More information can be found here.