Strategies To Overcome and Prevent (STOP) Obesity Alliance
What we do to STOP obesity:
Analyze and publish data related to coverage and the costs of obesity, including direct medical and employer-borne costs, but also those related to stigma and bias that impact quality of care.
Develop research-based patient and health care provider guides to facilitate respectful, productive conversations around weight. Generate reports and guidance that provide essential obesity-related information for policymakers, legislators, and other decision-makers.
Convene key experts for meetings and roundtables to explore and address specific focus areas and barriers to obesity prevention, care, treatment, and coverage, and execute on identified needs.
---
A statement from Redstone Center Chair & STOP Director Dr. William H. Dietz on the TikTok Trend Possibly Fueling Medication Shortages
Over ten years ago, the STOP Obesity Alliance convened experts in conversation with the FDA to discuss why development and approval of anti-obesity medications were proving so difficult. At the time, the FDA was stuck in a cycle of denying the approval of new medications for people with obesity because they were largely viewed as "vanity drugs" that served a cosmetic, rather than medical, purpose. Our message then was simple: obesity is a disease and, just as with any other disease such as cancer or heart disease, medications should be made available to those for whom they are medically appropriate. The FDA responded, and since then we have seen substantial progress, not only in the development of newer and safer anti-obesity medications, but also an increased recognition that obesity is a disease.
 
That is why the recent social media frenzy over the cosmetic use of Wegovy and Ozempic is so concerning and a step backwards. Worse yet, the worldwide shortage of these medications has serious, life-threatening consequences for those who need access to these drugs to treat their obesity and diabetes. The use of these highly effective anti-obesity medications by those without either obesity or diabetes reflects an important inequity: those who can afford Wegovy and Ozempic will be more likely to use these drugs than others who do not, regardless of need.
Because these drugs require a prescription, inappropriate practice by medical providers may have also contributed to the shortage of these drugs. Any prescription for Wegovy or Ozempic for a diagnosis other than obesity or diabetes respectively constitutes off-label use. Celebrity status or weight loss for cosmetic purposes are not indications for the use of these medications. It is essential for providers to become educated on the use of these medications for the treatment of obesity and diabetes and prescribe them only when appropriate.
Now is the time for physicians, physician assistants, and nurse practitioners to understand how to use these medications appropriately, even if that means not writing a prescription at all.
For more background, please see WebMD and the New York Times.
Sliding Backwards in Obesity Care:
Latest STOP research selected as Editors' Choice in Obesity finds that multiple states have reduced or plateaued in offering obesity prevention and treatment services for employees
Stay Connected
Sign up for our monthly E‑newsletter
Subscribe below to receive STOP's monthly email. Each month it is packed with insights from experts in obesity prevention and treatment, details on upcoming events, and exciting news from our member organizations!
Recently from the Director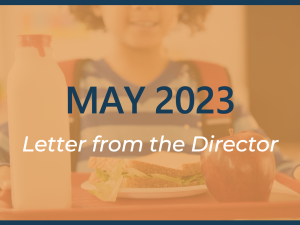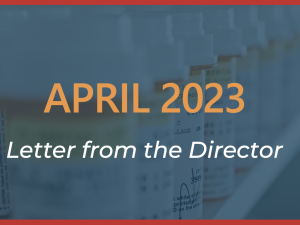 Drug Metabolism in People With Obesity
May 1, 2023
Research presented at a recent Food and Drug Administration (FDA) workshop indicates the need for more comprehensive testing of new medications in people with obesity.