Register for the Obesity Care Advocacy Network (OCAN) Winter Advocacy Day!
When: Thursday, February 28th | 8:00 AM-3:30 PM ET
Where: Capitol Hill | Washington, DC 

*** REGISTER by February 15th to participate. ***
 
Attendees may wish to come in earlier on Feb. 27 to attend the State of Obesity briefing hosted by the Trust for America's Health and Robert Wood Johnson Foundation.  Space is limited so register early!
 
The February 28th Advocacy Day will begin with a congressional breakfast briefing at 8:00 AM followed by attendees breaking into their respective Hill visit teams for Hill visits between 10:00 AM and 3:30 PM. The day will conclude with a reception honoring a member of Congress who has championed efforts to better promote patient access to, and coverage of, obesity treatment services. Prior to the OCAN Advocacy Day, registrants will receive a number of briefing materials and will be able to participate in a special webinar that will highlight the arguments surrounding the need for passage of TROA and better coverage of science-based obesity treatment services in general.
  
Questions? Reach out to OCAN Washington Coordinator, Chris Gallagher ([email protected]).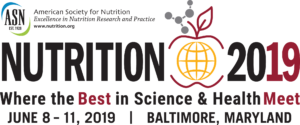 LAST CALL for Abstracts for Nutrition 2019!
Deadline February 15
With the reopening of the U.S. federal government, the American Society for Nutrition (ASN) has reopened abstract submission for our flagship meeting -- Nutrition 2019, June 8-11, in Baltimore, Maryland. Last Call will remain open through February 15, 2019. Please note that this Last Call is open to all investigators, not just federal employees, as we recognize the shutdown may have impacted submissions beyond the U.S. federal agencies. Last Call will remain open through February 15, 2019. 

Nutrition 2019 will feature a number of exciting sessions for obesity researchers, practitioners and public health professionals, including:
Special ASN/NIH NIDDK Nutrition Obesity Research Centers session on the science of behavior change
Symposium on meal timing in health and disease
Dialogue on ultra-processed foods, obesity and nutrition
Workshop on ADOPT Core Measures, a precision approach to adult weight loss trials
Award lectures and oral and poster presentations on new research
Opportunities to meet with research program officers and other leaders from federal agencies involved with nutrition research, activities and policy
And much more!
Visit the Nutrition 2019 site for more details.
AICR Launches National Campaign to Bust Myths, Present Facts about Cancer Risk
During Cancer Prevention Month, the American Institute for Cancer Research (AICR) is leading a national campaign to help Americans separate the myths from facts about cancer risk. Throughout the month, AICR will debunk cancer misperceptions and empower Americans with accurate, evidence-based advice on cancer prevention. Over 1.76 million new cancer cases are expected to occur in the US this year, and AICR estimates that around 40 percent of all cancer cases can be prevented. Eating a healthy diet, being more active each day and maintaining a healthy weight are, after not smoking, the most important ways to reduce cancer risk. The majority of Americans are unaware of these science-based strategies, leading to confusion about lifestyle and cancer risk.

Join the AICR's multimedia awareness campaign to debunk common misperceptions about cancer and cancer risk.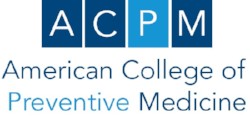 New Grant Opportunity: Improve Prediabetes Recognition and Diabetes Prevention Strategies among African American and Hispanic Women 
The American College of Preventive Medicine (ACPM) is partnering with the American Medical Association (AMA) and Black Women's Health Imperative (BWHI) to support the development of new approaches addressing prediabetes in populations at high risk for developing diabetes, including African American and Hispanic women. ACPM will award multi-year grants to three health care organizations to test and evaluate innovative approaches to screen, test, and refer patients to CDC-recognized lifestyle change programs supported by the National Diabetes Prevention Program.

ACPM is accepting proposal submissions for this funding opportunity through March 19, 2019 at 5:00 p.m. EDT.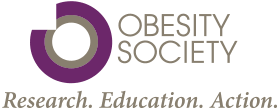 The Obesity Society (TOS) Updates Position on Obesity
Top leaders of The Obesity Society (TOS) have updated the scientific nonprofit's 2008 position statement on obesity. The new report classifies obesity as a worldwide, non-communicable chronic disease. The report's authors take the position that obesity is a multi-causal chronic disease recognized across the lifespan resulting from long-term, positive, energy imbalance with development of excess adiposity that over time leads to structural abnormalities, physiological derangements, and functional impairments. The disease of obesity increases the risk of developing other chronic diseases, including but not limited to diabetes, hypertension, cancer and cardiovascular disease, and is associated with an increased risk for premature mortality.

For more information, read the position statement in the January 2019 issue of TOS' scientific journal Obesity.
NASEM Report: Understanding and Overcoming the Challenge of Obesity and Overweight in the Armed Forces
On May 7, 2018, the National Academies of Sciences, Engineering, and Medicine, held a workshop titled Understanding and Overcoming the Challenge of Obesity and Overweight in the Armed Forces. Obesity and overweight pose significant challenges to the armed forces in the United States, affecting service members (including active duty, guard, and reserve components), veterans, retirees, and their families and communities. The workshop proceedings have been summarized in a comprehensive report brimming with invaluable data and insights, including details on:
how obesity and overweight are measured in the armed forces
how obesity affects recruitment, retention, resilience, and readiness
service-specific issues related to obesity
innovative strategies to address obesity through improved nutrition, physical activity, and stress management
potential cross-sector opportunities to overcome obesity within the armed forces, military families, and their communities
Proceedings of the workshop are available for download from the National Academies website:  FULL REPORT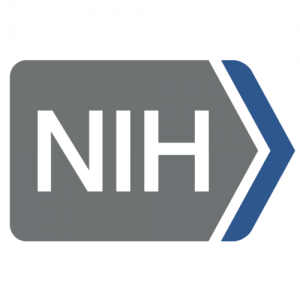 NIH Report: Methods for Evaluating Natural Experiments in Obesity
The NIH Office of Disease Prevention (ODP) has just released the Federal Partners Meeting Report for the Pathways to Prevention (P2P) Workshop: Methods for Evaluating Natural Experiments in Obesity. This report is the culmination of a two-year effort by the NIH to identify the most appropriate research methods for evaluating policies and programs to prevent obesity, and future research needs.
 
The ODP convened the Federal Partners Meeting on September 21, 2018 as the final step in the P2P workshop: Methods for Evaluating Natural Experiments in Obesity. The goal of the meeting was to review the panel report from the P2P workshop and identify next steps and opportunities for collaboration across federal agencies. The Federal Partners Meeting resulted in the following key recommendations:
Increasing integration of population-based data sources.
Improving measurement of obesity-related outcomes.
Improving study design and analytic methods.
Addressing cross-cutting issues that could strengthen natural experiment research.
Additional material from the workshop are available from the NIH website. If you have any questions about this workshop or the P2P program, contact the Office of Disease Prevention at [email protected]mail.nih.gov.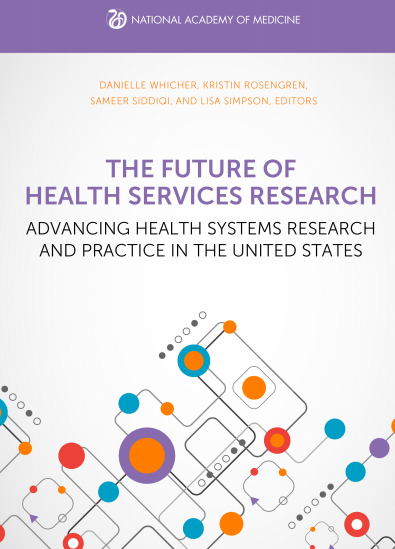 NASEM Report: The Future of Health Services Research
Health services research—the multidisciplinary field of scientific investigation that studies how social factors, financing systems, organizational structures and processes, health technologies, and personal behaviors affect health care access, quality, and costs—continues to provide an important foundation for progress, effectiveness, and value in obesity care. A new National Academy of Medicine special publication, The Future of Health Services Research: Advancing Health Systems Research and Practice in the United States, identifies the range of issues that health services research must consider, address, and potentially overcome to meet the needs of a 21st-century health care system. The path forward for health services research will require sustained and deliberate conversations involving stakeholders from throughout the nation. A deliberate and coordinated set of activities is required to transform the health care field. The physical and financial health of the nation is at stake. 

Read the full report HERE.

2020 ABOM Exam Application Portal Now Open
Physicians interested in sitting for the next obesity medicine certification exam, to be administered February 24-27, 2020 at Prometric test centers throughout the United States and Canada, are now invited to apply through the American Board of Obesity Medicine (ABOM) online application portal. Through the application portal you can:
Create/update your physician profile
Save and upload minimum requirement documentation
Save and upload CME documentation
Planning to sit for the 2020 ABOM exam? 
Sign up now for spring Group One CME meetings:

Obesity Medicine Association: Obesity Medicine 2019
April 3-7, 2019 | Houston, TX | Up to 30 AMA PRA Category 1 Credits™
 
Columbia University IHN—Weill Cornell Medicine Obesity Course
Obesity: Etiology, Prevention and Treatment
May 1-5, 2019 | New York City | Up to 38.75 AMA PRA Category 1 Credits™ (includes Review Course)
 
Harvard Blackburn Course in Obesity Medicine: Treating Obesity 2019
June 19-22, 2019 | Boston, MA | Up to 34.25 AMA PRA Category 1 Credits™ (includes Review Course)